Substance Abuse Counseling for Families
When someone in the family is struggling with substance abuse or sobriety, it may be difficult to cope with the consequences. Family drug counseling can assist with finding ways to communicate effectively, finding a common understanding to resolve recurring issues, and help to foster a healthy family relationship and environment. Stressors from family matters like parental substance abuse, combined with outpatient substance abuse treatment and recovery meetings can affect our overall wellbeing and ability to cope with tricky situations. Our licensed therapists are here to help families overcome day-to-day challenges compassionately, and unbiasedly in substance abuse counseling for families.
We also provide services for individuals, groups, the LGBTQ+ community, couples, seniors, those with a dual diagnosis, people with anger control issues, individuals seeking remote telehealth services, and people seeking alternatives to incarceration.
Overview on Family Therapy for Substance Abuse
Substance abuse has a negative impact on the entire family. According to the Social Work in Public Health Journal, a substance use disorder (SUD) can affect the emotional and behavioral patterns of family members. The possible consequences of substance abuse by one or more members of the family include the poor mental health and emotional condition of both adults and children. Family substance abuse treatment can minimize the negative effects of it and help families embark on a path towards healing. Continue reading to learn what family therapy is and how it can lead to family recovery in the future.
What Is Family Therapy?
Family therapy is a type of psychotherapy that concentrates on the family unit as a whole. It explores the dynamics among the individual members, as well as groups within the family (such as sibling relationships, marital relationships, etc.).
Why Is It Done?
The purpose of family therapy is to improve the relationships and behavioral patterns within the family, as explained by the American Psychological Association (APA). It is a type of clinical treatment that pays attention to the levels of behavior within the family, ranging from individual behavior to group behavior.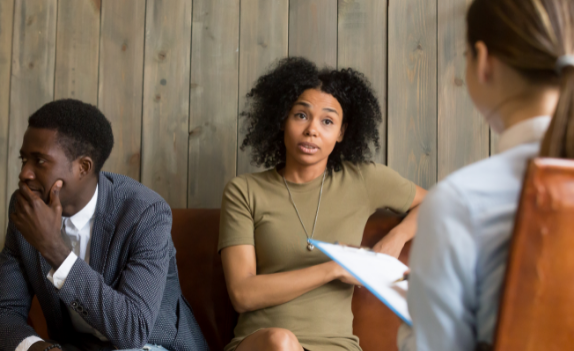 How Does It Work?
There are various types of family therapy models that utilize different techniques and orientations. The treatment forms are based on distinct principles, structures, processes and have a clinical focus.
Who Is It For?
Family substance abuse treatment is suitable, not just for individuals with substance use disorder but also those affected by it. The whole family is affected by substance use disorder, which is why the treatment should involve all the family members as well. These may include, not just the respective spouses of the patients, but also their parents, siblings, and it may extend to grandparents, uncles, aunts, and cousins.
How Do You and Your Family Prepare for Family Therapy?
While a licensed therapist will guide you and your family during the sessions, there are practical ways that you and your family can prepare for family therapy:
Write down the specific goals that you and your family members would like to set for yourselves. These may include improving relationships, boosting communication lines, defining family roles, developing interfamily cooperation, and handling conflicts maturely.
Think ahead about the important things that you would like to share with the counselor and your family members during the sessions.
Make a list of the relevant topics you are interested in addressing and discussing during family therapy. You can also write down questions that you are planning to ask the therapist.
What Should You Expect in a Family Therapy Session?
There is a wide range of family therapy techniques that are commonly practiced by licensed therapists. According to the Indian Journal of Psychiatry, these are some of the main types of family therapy strategies you may encounter.
Functional Family Therapy
It is a short-term method that is popularly used to help young people with substance use disorder and their families to find solutions to their situation.
Family Systems Therapy
It is done under the notion that families are not just one unit but have subunits that make up the greater whole. Family systems therapy focuses on restoring these relationships to lead to a healthier future.
Supportive Family Therapy
It aims to form a safe environment where family members can feel comfortable to talk about their emotions and thoughts so they can receive support from each other.
Narrative Family Therapy
It motivates the patients and their families to share their stories so that they can understand how their life experiences molded them into the persons they are now.
Psychoeducation
Its goal is to educate family members regarding substance abuse, mental health issues, medications, treatment plans, and other options.
Family Substance Abuse Treatment
Family Substance Abuse Treatment can be beneficial for families of patients who are struggling because of emotional and mental problems related to substance abuse. Licensed counselors are professionally equipped to guide conversations among family members. As moderators, they can assist families in identifying and forming action plans to facilitate stronger, healthier relationships. They can also help family members to overcome their codependency tendencies. It is essential that the loved ones in a substance abuse treatment program participate in family drug counseling. After all, family issues can slow down the recovery process, so these should be resolved as well. If patients can recover from substance abuse, it is also possible for family relationships to be mended as well.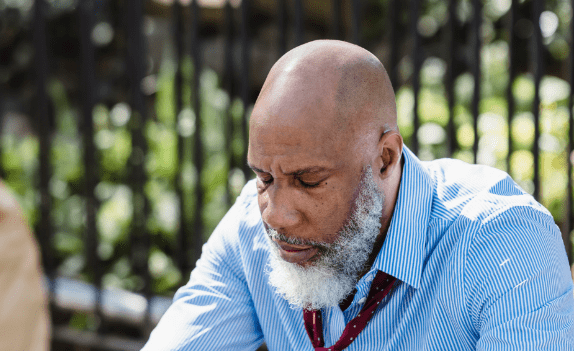 Enablement
Enablement is the accommodation of the behavior of a substance abuse patient to shield them from the full consequences of substance abuse. It can serve as a roadblock that could prevent or delay the recovery of a patient, as well as their family members.
Some examples of enablement are making excuses for the patient, accepting blame for drug-related consequences, and taking responsibility for the actions of the person. A non-user may enable a user within the family, while fellow users may also do the same for one another.
Enablement is unhealthy because it may bring short-term relief to patients, but it could block them from long-term recovery over time.
Dual Diagnosis
Dual diagnosis is a combination of substance dependence with another mental health condition, based on the definition by ScienceDirect. Other conditions are commonly depression, anxiety disorder, schizophrenia, or bipolar disorder.
Some people may start using illicit substances to survive mental illness but end up developing substance use disorder also in the long run. Recovery is doubly difficult for patients with dual diagnoses and their families as well. That's why family therapy is especially advantageous in such cases.
Request a Call Call Now Learn More
Call Rego Park Counseling to Recover
Connect with Rego Park Counseling to begin your healing journey through family substance abuse treatment. Our licensed therapists can help your family to overcome the consequences of substance abuse and dual diagnosis in a professional yet compassionate way.
We are also prepared to provide other equally effective forms of therapy services to individuals, groups, couples, seniors, persons with anger control issues, and the LGBTQ+ community.
Call us today at (718) 459-2558 or fill out the contact form at the bottom of this page to get started on the road to family freedom and recovery.
Frequently Asked Questions about Family Therapy
According to Springer Link, the four stages of substance abuse counseling for families are the:
Preparation Stage
Transition Stage
Consolidation Stage
Terminal Stage
It is recommended that you do your best to act cooperatively during family substance abuse treatment. Be open to sharing your emotions, experiences, and ideas with the licensed therapist and your family members to facilitate faster family recovery.
Family therapy may possibly be challenging if the patient or other family members are emotionally resistant to opening up and listening to the licensed counselor and the rest of the family. Blocked communication channels could lead to a delay in family healing.