Rego Park Counseling
Drug and Alcohol Treatment Centers
Rego Park Counseling drug and alcohol treatment centers provides addiction services to all New York residents. If you live in Richmond County, Queens County, New York County, Kings County, or Bronx County and you need addiction services, please call us today or fill out the form below for more information. We offer all of the counseling services and programs listed in the above menu to anyone in the following boroughs in NYC at our Rego Park outpatient facility.
Communities We Serve
Staten Island
Brooklyn
Manhattan
The Bronx
Queens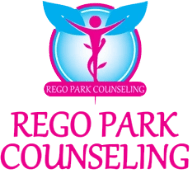 Benefits of Drug and Alcohol Treatment Centers
Rego Park Counseling provides professional treatment with unparalleled patient care and commitment. As the only Drug and Alcohol treatment center in Queens, NY we are dedicated to our patients and helping the community. Our treatment plan for substance abuse includes counseling, education, motivation, and socialization among other services. Together, all of these components can be tailored to meet the individual needs of our patients to best help you and your families on the road to addiction recovery. We work together with outside sources such as county agencies, drug courts, and other state and county agencies. Click on the links below to learn more about some of these services we offer.